Duke Crucible Director Erich Huang Talks about COVID-19 Testing Data on Radio Corona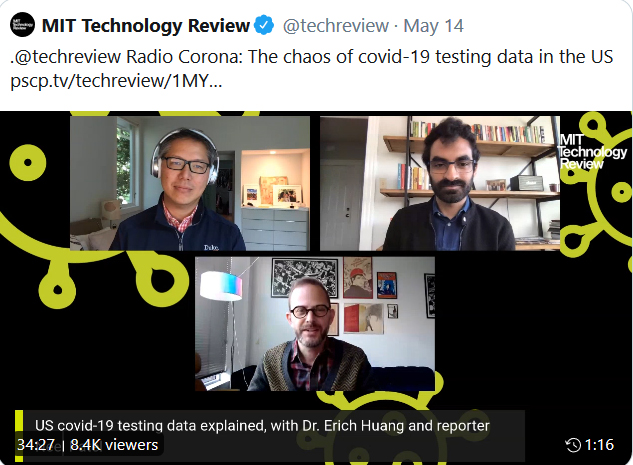 Radio Corona recently featured Crucible Director Erich Huang, also the assistant dean of bioinformatics at Duke, who in conversation with MIT Technology Review editor-in-chief Gideon Lichfield, discussed the problem of COVID-19 testing data and how it might be fixed.
---
Crucible's New Architect David Burdick Gives Session on FHIR
A Webex recording for Crucible's new architect David Burdick's recently held WebEx session on Fast Healthcare Interoperability Resources (FHIR) is now available online and can be accessed at the link below.
---
Duke Crucible Director Erich Huang Named the Director of Duke Forge
Dr. Erich S. Huang, MD, PhD, has recently been named the new Director for Duke Forge and Chief Data Officer for Quality for the Duke University Health System.
---